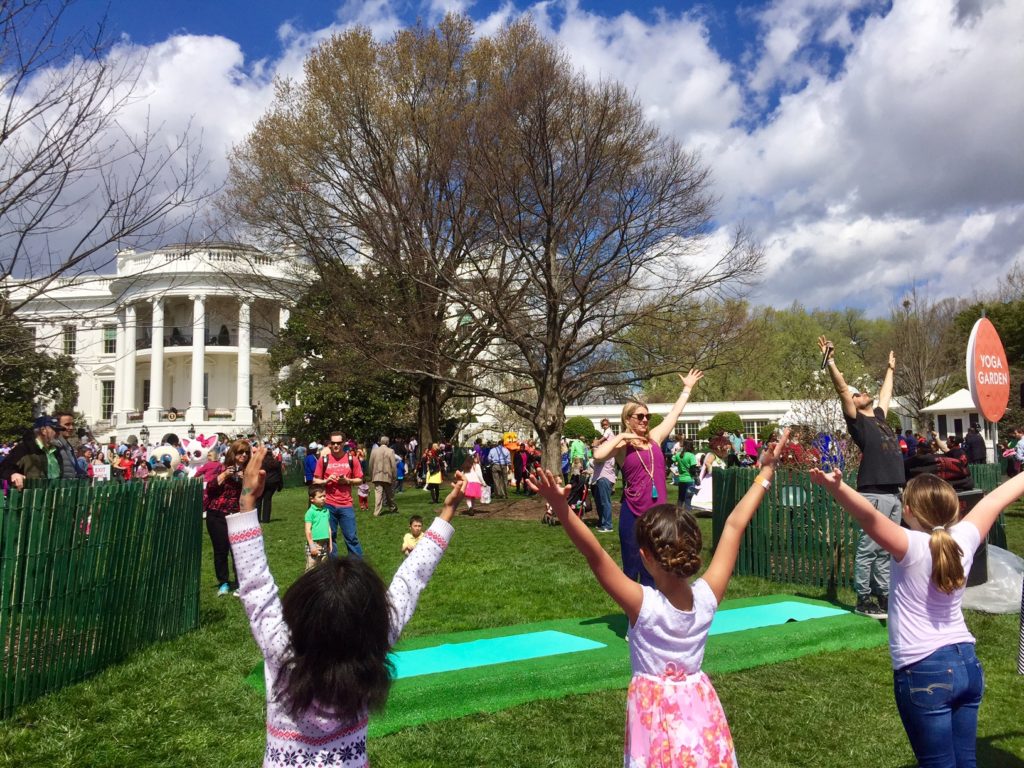 "No one has reached out to me about the 2017 event," said Leah Cullis, the yogi who coordinated the Yoga Garden for all eight of the Obamas' Easter Egg Rolls.
This event is so close to my heart, I'm saddened to hear that it's not a priority for the current occupants of the White House. Thank you @michelleobama and everyone who worked tirelessly to elevate this event every year with the intention to  inspire America's youth to lead healthy and active lives.
This photo is from last year – me teaching and @MCYogi working his magic. Thank you to all the incredible teachers who shared and played in the yoga garden!