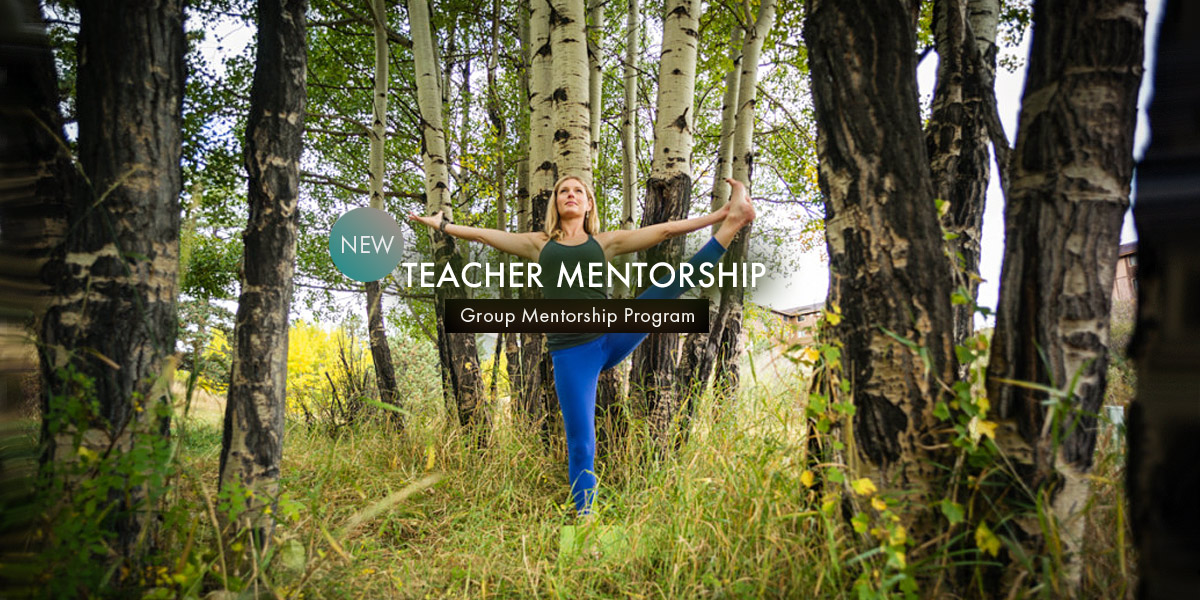 Wanderlust Assisting Immersion with Leah Cullis + Kate Waitzkin
July 30, 2016

-

July 31, 2016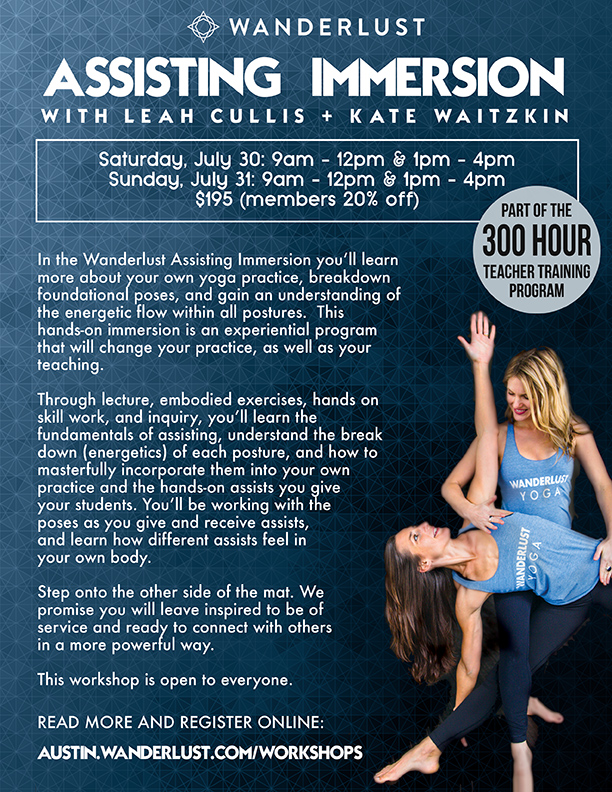 Wanderlust Assisting Immersion with Leah Cullis + Kate Waitzkin
Saturday July 30: 9am – 12pm & 1pm – 4pm
Sunday July 31: 9am – 12pm & 1pm – 4pm
Cost: $195 (members 20% off)
In the Wanderlust Assisting Immersion you'll learn more about your own yoga practice, breakdown foundational poses, and gain an understanding of the energetic flow within all postures.  This hands-on immersion is an experiential program that will change your practice, as well as your teaching.
Through lecture, embodied exercises, hands on skill work, and inquiry, you'll learn the fundamentals of assisting, understand the break down (energetics) of each posture, and how to masterfully incorporate them into your own practice and the hands-on assists you give your students. You'll be working with the poses as you give and receive assists, and learn how different assists feel in your own body.
As a yoga teacher and practitioner, you will learn new techniques to transform the way you practice, assist your students and connect with others both on and off the mat.
Assisting others in class is a way to be of service and connect with the greater Austin yoga community. It's an opportunity to "give back" and at the same time explore and deepen your own practice.
YOU WILL LEARN
Basic yoga anatomy

How to assist safely and effectively

The lines of energy that let you assist any pose, even those new to you

The qualities of a great assist that heighten the experience for the student

How to create a safe space for people to trust and find a new edge
Step onto the other side of the mat. We promise you will leave inspired to be of service and ready to connect with others in a more powerful way.
This workshop is open to everyone.
*This immersion is part of the Wanderlust 300-hour Advanced Teacher Training